COVID-19 Precautions
Pathways Family Services is here for our Foster Parents during the COVID-19 pandemic. Please contact your FCSW or Pathways on-call at 780-499-4175 if outside business hours.
Our office is now open to the public and we ask, for everyone's safety, that guests to the office to wear a mask when visiting. Upon entry to the office, you may be asked screening questions related to COVID-19. For your comfort and convenience, we have non contact drop off available (for paperwork, items, etc.) via an external mailbox on site.
If you have symptoms of COVID-19, please do not visit the office.
Home Visitation
As Alberta has declared a state of public health emergency, Pathways is sending a reminder of the precautions in place. We continue to prioritize Pathways health and safety while meeting your support needs.
Report to Pathways when your home is testing for COVID and the results of any tests. (Child/youth is a Incident Report)
Our team is required to wear a mask for in-person visits, and we would appreciate your support to do the same.
If you, or any household member, is home on a close contact, isolation, or quarantine, you must notify Pathways prior to visitation. We are happy to rebook your visit or continue in Zoom.
The office remains closed to the general public and we are encouraging contactless activities for Pathways. Please submit any documents and expenses digitally whenever possible.
We are available for questions, concerns or if you need any help in the above areas.
Information Sessions
Information sessions are currently being held online. We look forward to the eventual return of in-person information sessions. Thank you for your patience.
In Services
All Foster Parent in-services are currently being held online. We hope to return to in-person/hybrid in-services in September.
WHO WE ARE
Pathways Family Services
Our agency has been providing quality foster care to children since mid-1970 through our knowledgeable and highly skilled foster parents.
Although primarily serving the greater Edmonton area, through Edmonton Region Child and Family Services, Pathways provides care to children from across Alberta.
As a foster care agency, we endeavour to provide each child placed in our care a sense of safety, stability, and family belonging. We strive to foster within each child recognition as a valued member of society by providing stability, family based developmental opportunities and connections to community resources that will build self-worth to last a lifetime.
Learn More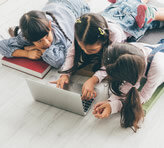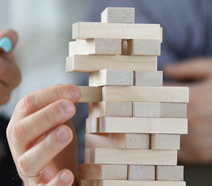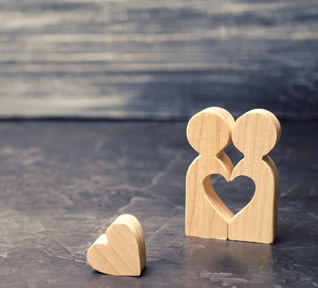 PATHWAYS FAMILY SERVICES
Land Acknowledgement
We respectfully acknowledge that we are located on Treaty 6 territory, a traditional gathering place for diverse Indigenous peoples including the Cree, Blackfoot, Metis, Nakota Sioux, Iroquois, Dene, Ojibway/Saulteaux/Anishinaabe, Inuit, and many others whose histories, languages and cultures continue to influence our vibrant community.

As an Indigenous serving organization, Pathways is dedicated to ensuring the spirit of Treaty 6 is honoured and respected.
MEMBERSHIPS & AFFILIATIONS